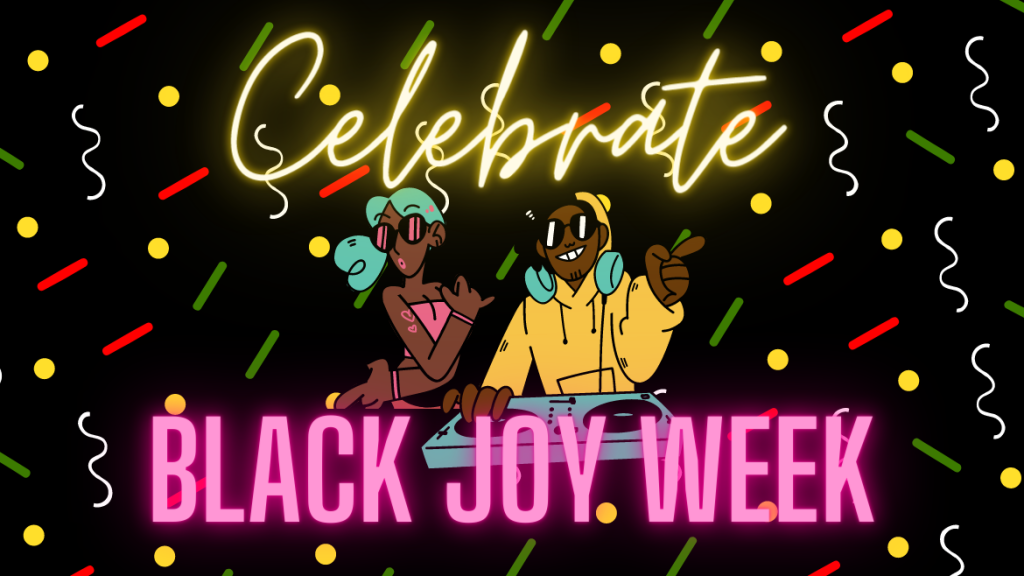 Yes, it's really happening!
That's right, BAFSA is back for the third annual Black Joy Week! This year, BAFSA, the Arcus Center, Counseling Center, Intercultural Center and the BSO have joined together to create a week full of fun!
Preview of Events
Tue, May 30 – Black Joy Week Kick-Off and 3 vs 3 Student, Staff, and Faculty Basketball Game (Basketball Sign-Ups)
Wed, May 31 – Community Mindful Meditation for Black Mental Wellness
Thu, June 1 – Capture your Joy 360 Photo Booth
Fri, June 2 – Pop-Up Dance on the Quad
Visit the Black Joy Week page for more details on times and locations of these events.