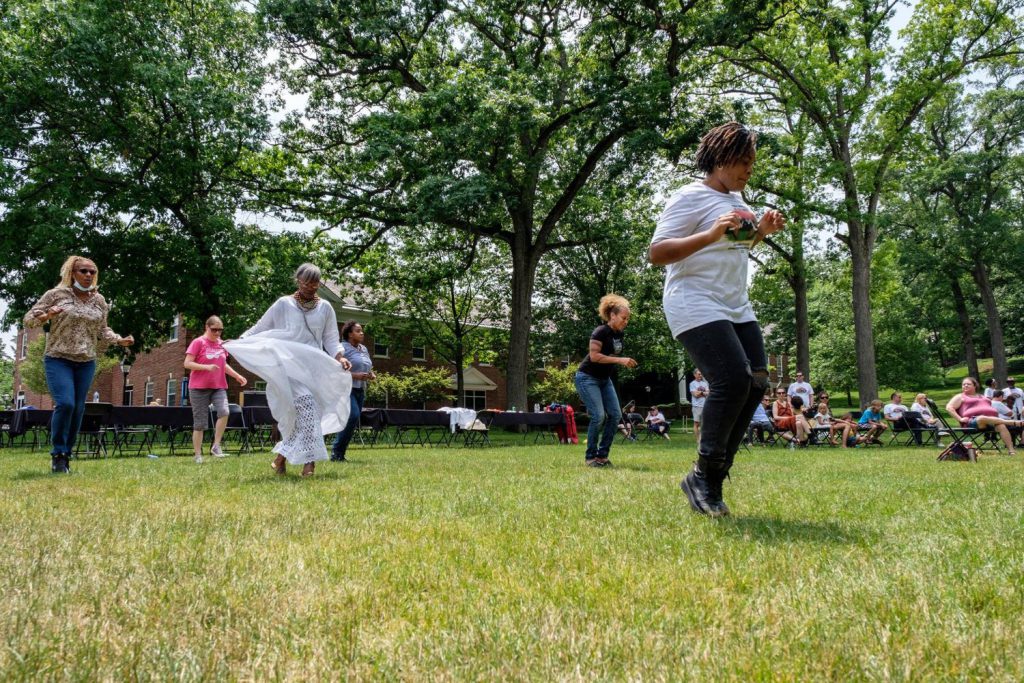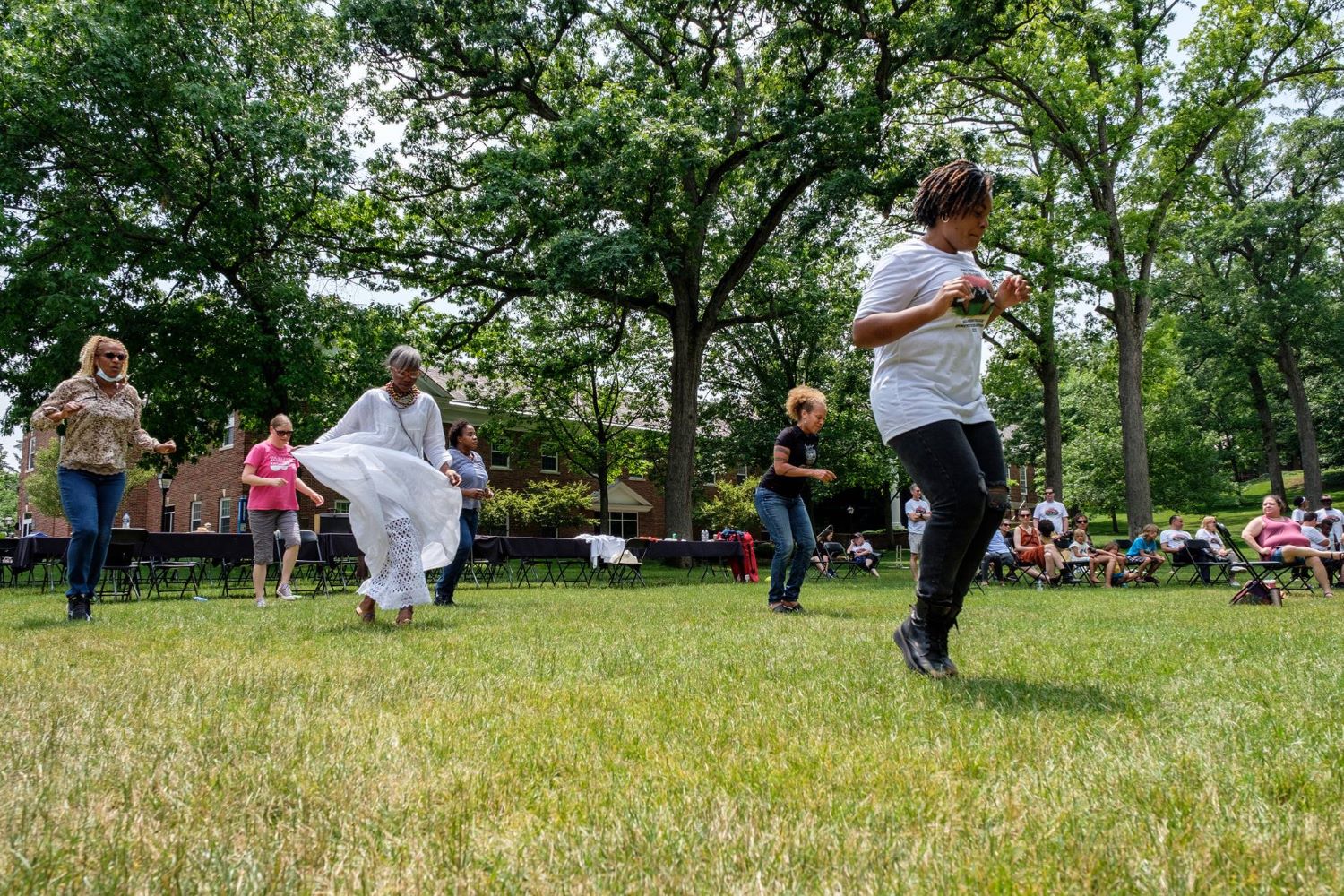 Celebrate Juneteenth on Monday, June 19th!
---
Complete the form below by 3 p.m. Tuesday, June 13th to save your spot!
The Juneteenth Celebration will be held from noon – 2 p.m. on the quad (or in Hicks if it rains)
For more information about Juneteenth Events please visit our Celebrating Juneteenth page.
This year the Juneteenth Picnic will be catered by Kalamazoo's Lil Brothers with the following menu:
Pulled-pork sandwiches or BBQ chicken
Green beans
Mac&cheese
Corn bread
Dining Services will also be serving:
Special dietary meals (must have RSVPd and specified on form)
Cupcakes
Refreshments – raspberry lemonade and cold water
---
Juneteenth Celebration RSVP
Please note that this form will close at 3 p.m. Tuesday, June 13th.
Reservations for the Juneteenth Celebration Picnic has closed. If you were unable to reserve your spot for food, that's ok! All are still welcome to join in on the music and lawn games from 12-2 p.m.