In honor of the profound legacy of Dr. Martin Luther King Jr,
we will gather to celebrate the impact of his commitment to social justice and radical change.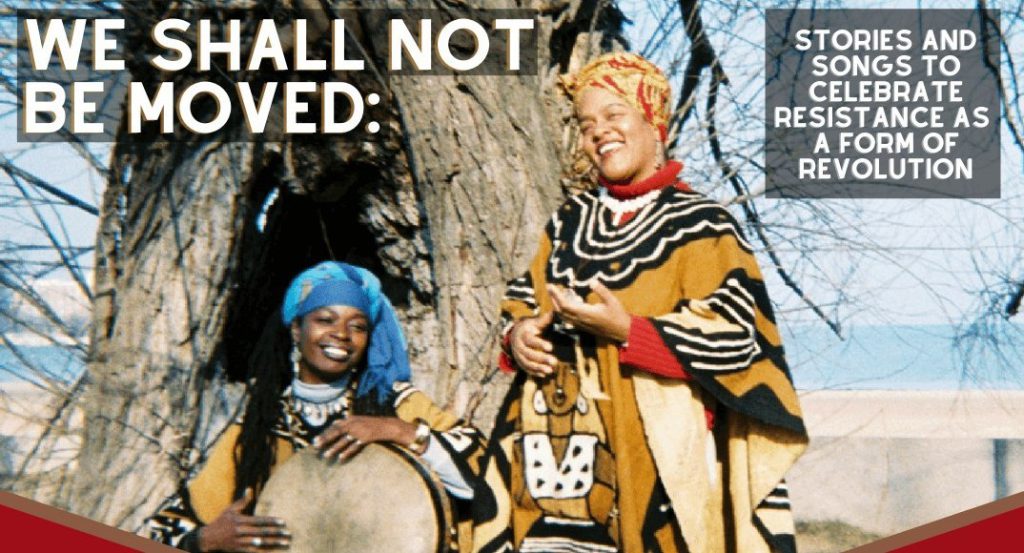 Celebrate MLK, Jr.
Celebrate Martin Luther King, Jr. Day with an engaging performance by storyteller, Emily Lansana and Zahra Baker.
Emily and Zahra's performance will highlight stories of resistance, resilience and transformation from history to the present. It will celebrate dynamic leaders and everyday people who have contributed to changing our world.
Event Details
We Shall Not Be Moved: Stories and songs to celebrate resistance as a form of revolution
Date: Monday, January 17th
Time: 2:00 p.m. – 3:30 p.m.
Cost: Free
Live, Virtual Event
Want More MLK, Jr. Day Events?
---
See the WMU
Martin Luther King, Jr. Celebration
Events for 2022